Seeds of Chaos
Version 0.2.53 Now Available on Patreon
---
Well, it has been a long time in the making but here it finally is, the fall of Rastedel. Before we get to that though, today is a very big day at Venus Noire for another reason, Seeds of Chaos is now available in Early Access on Steam. Please check it out, you can find it here, and if you do decide to purchase it, please consider leaving a review as they really help.

Moving on to the release, it is a mammoth one. With almost 72,500 words of new content, eight new sex scenes, and over 20 new CGs, it is our largest release ever by far. Players can now see the conquest of Rastedel on the Patricia and Jacques ally route, with Werden's route, and the narrative epilogue coming in the near future. That's not all though, we also have a few new ruler events and Alexia job events for you to enjoy.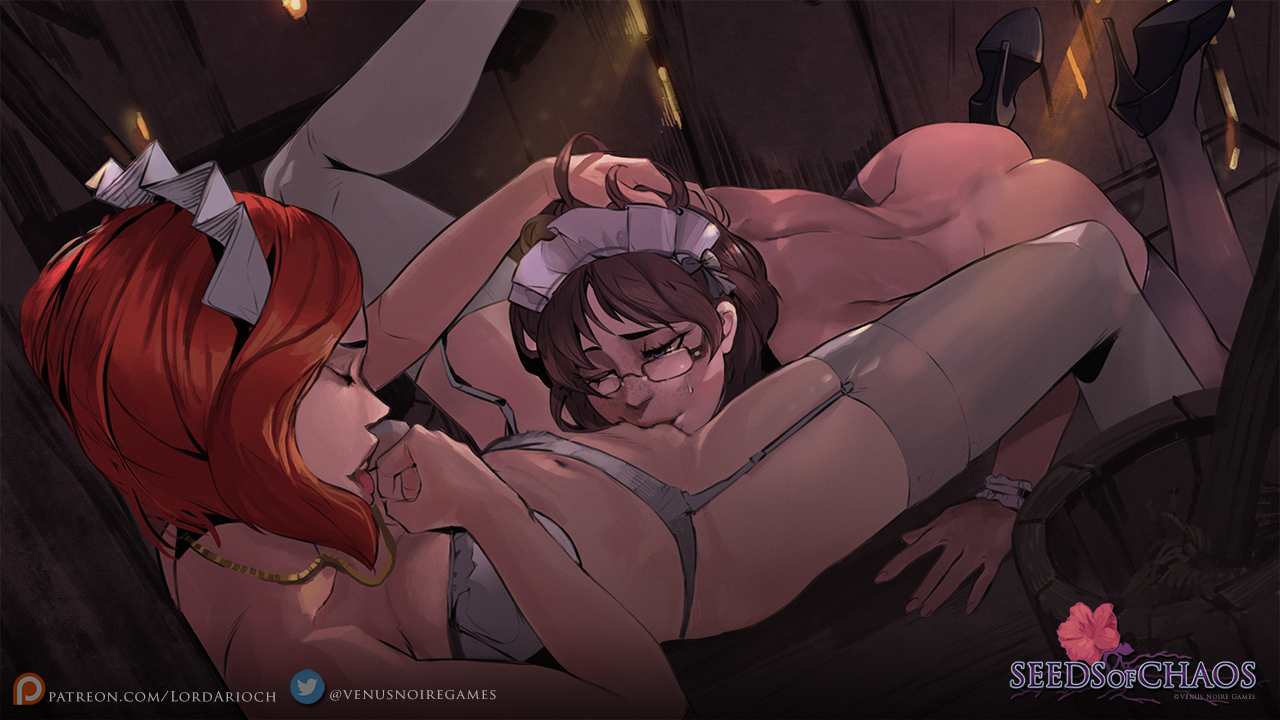 ART
This month we have a record 21 new CGs, as well as 4 variant backgrounds, and 2 new sprites:
Andras x Alexia (Kissing, NTR)
Rowan x Koh 1 & 2 (Orc, Vanilla)
Rowan x Draith (Gay)
Rowan x Liurial (Light maledom, Spanking)
Pony Stop 2 (BDSM, Lesbian, Pony Play)
Rowan x Helayna 1 & 2 (Cunnilingus)
Batri Victorious (Cinematic CG)
Ulcro Victorious (Cinematic CG)
Alexia x Mary 1 & 2 (Lesbian)
Rowan x Qais 1 & 2 (Gay)
Rowan x Shani (BDSM)
Rowan x Alexia Aftercare (Vanilla)
Rastedel Story CGs 1, 2, 3, 4, & 5 (Cinematic CGs)
Rastedel Night Variant Background
Slums Night Variant Background
Rastedel Barracks Variant Background
Mirrored Palace Aftermath Variant Background
Thorn Knight Sprite
Royal Knight Sprite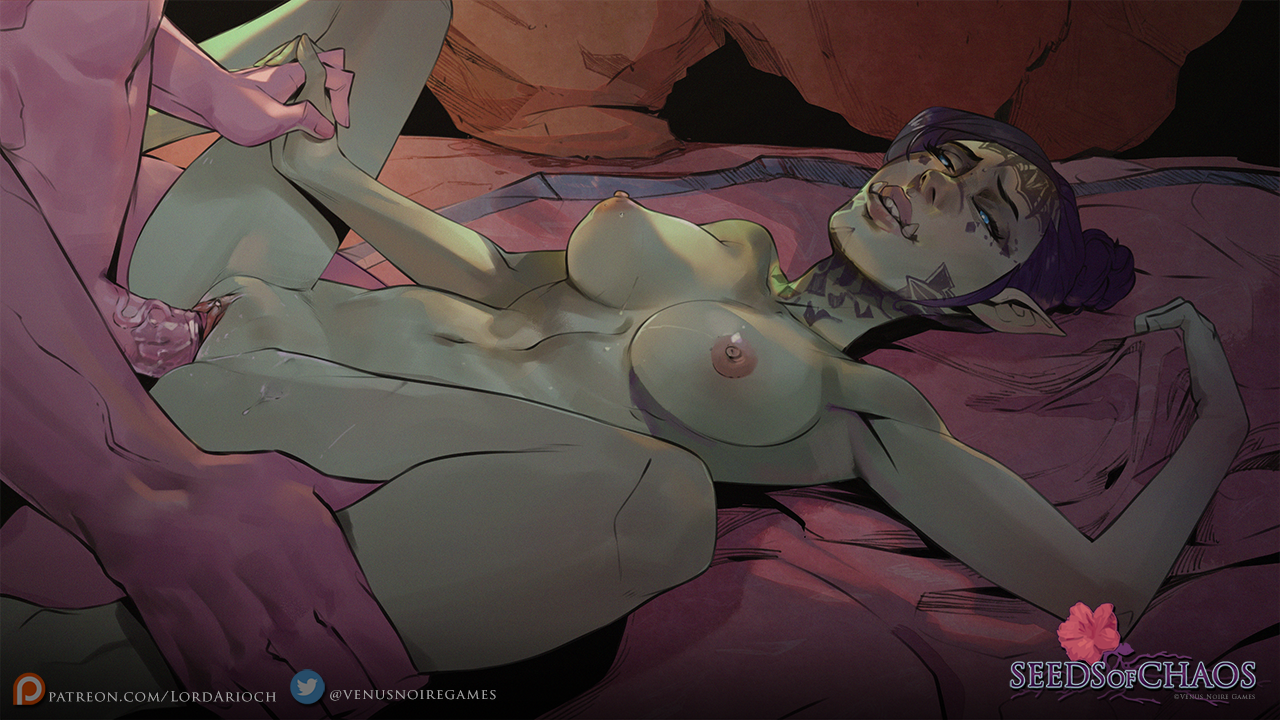 NEW EVENTS
As mentioned, the focus this month has been reaching the fall of Rastedel. To achieve this aim, we had to add two new events to finish off the Patricia route (both including sex scenes), as well as two new Alain events (with one sex scene). As well as those, we have also added one very long finale event, made up of a number of smaller sequential events, leading to the climactic scene of conquest.
In addition to the Rastedel content, we also have two new Ruler events, both focusing on the relationship between Rowan and Alexia. One is a romantic, while the other revolves around joint corruption. And there's three new Alexia forge job events, including a much requested new sex scene between Alexia and everybody's favourite furry blacksmith, Greyhide.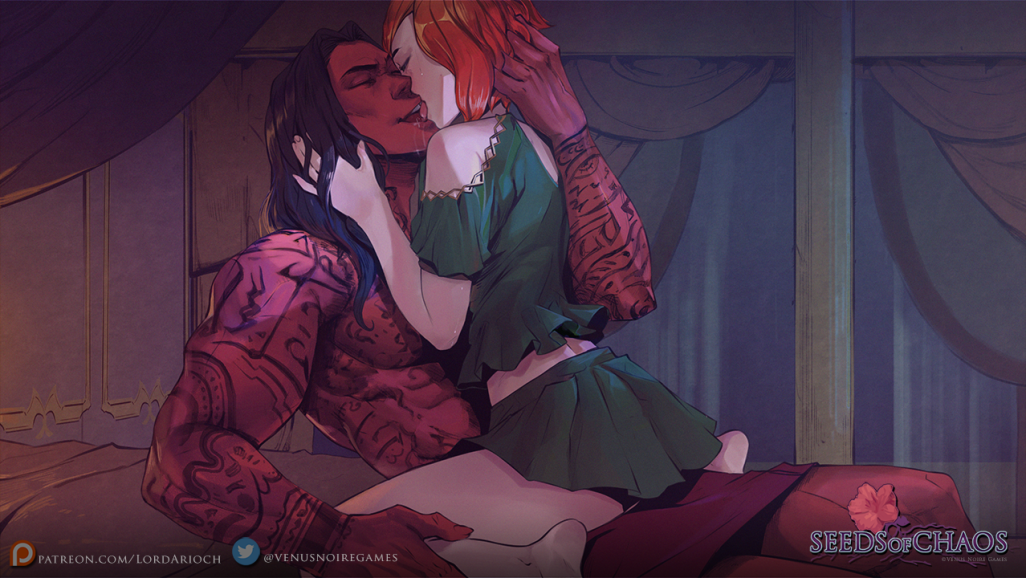 This month we have eight new sex scenes:
Rowan x Alexia (Maledom, light exhibitionism)
Rowan x Alexia x Wulump (Tentacle on male)
Rowan x Alexia (Vanilla)
Greyhide x Alexia (Minotaur, Oral)
Rowan x Alain (Gay, Anal)
Rowan x Patricia (Cunilingus)
Rowan x Patricia x Ameraine (Threesome, Light Femdom)
????
That's it for today's update! Version 0.2.53 of Seeds of Chaos is downloadable for Patrons pledging $5 and up.