Seeds of Chaos
News From the Six Realms #56 - Hallo-weenie
---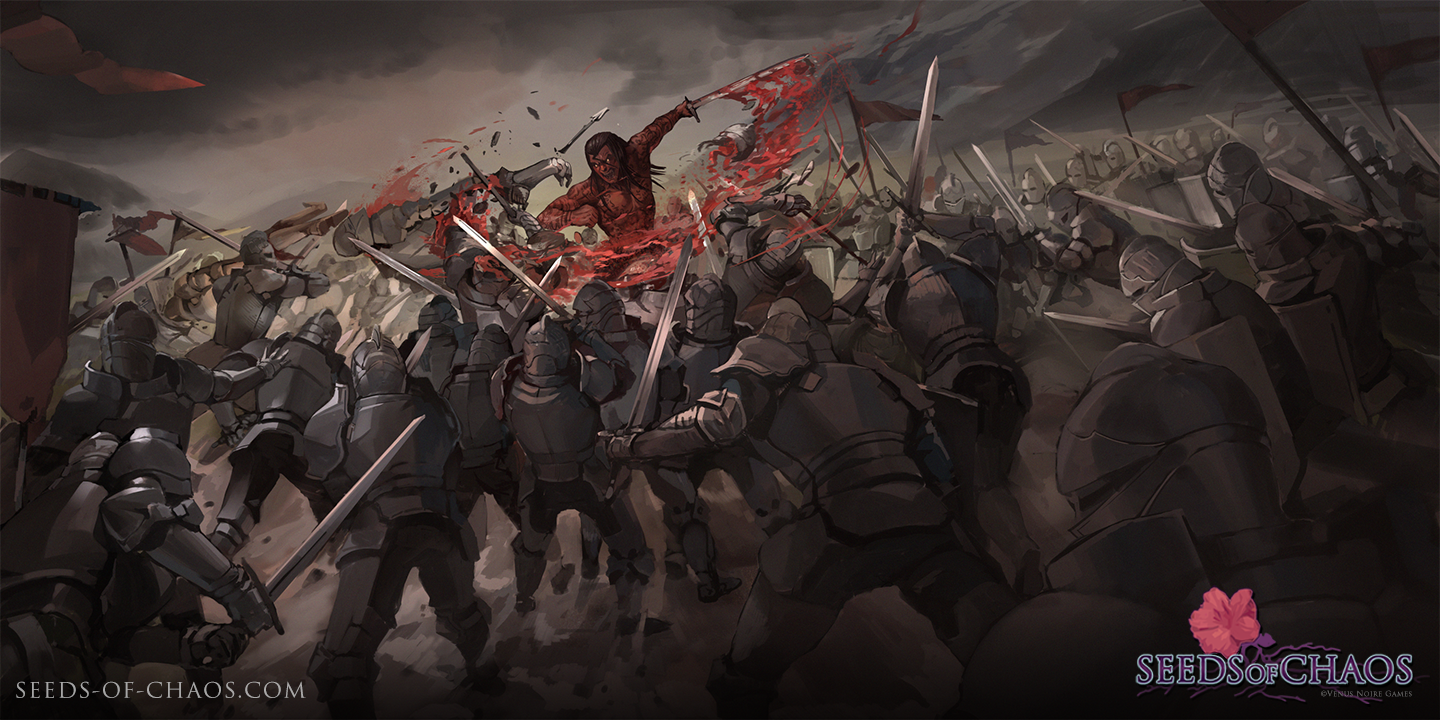 Hello everyone,
October is upon us and things are getting spooky! First, the good news - thanks to the latest release we have reached a new high for the Patreon, which is great, and we aren't that far from 2000 patrons now. Hopefully things will continue to rise, so we can spend more on making SoC even better. The game also continues to chug away slowly but surely over on Steam, but we haven't had any reviews on there in a while, so if you haven't got around to leaving one yet, it would be very much appreciated. :) Getting to the release - as always things have started to progress in order to get it out on time at the end of the next month. In terms of writing, Winter is working on a number of things, including a new scene for the Jezera NTR path, the Shaya NPC arc, and new job events for Alexia. Hooky will be contuining his work on improving the Fae plotline, and the Greyhide NPC arc, while Rein is starting to work on more Nasim content. We'll also have a few events from our new writer, Exagie, who wrote the Rowan x Valrys mine event in the previous release.
On the art side, I now have all the sketches back and have started to show them to the patrons. I also have most of the lineart and this has been sent on to our colourist, so I'll start sharing that as soon as I get it back. Sommy also finished his CG for the battle of Astarte, which you can see above, and it looks amazing as always.
On the programming side, I'm starting to code all the necessary event changes to implement the mechanics update, but this is a very large task that has to be done piecemeal and will not be done for the next release. I'm hoping we'll be able to add it in the January release, but it will require a huge amount of testing, so might be further delayed. Dragoon is fixing the issues with building, as well as a number of QoL improvements, including UI updates, map improvement, and the requested naming saves fuction, as well as in-engine deletion option. That's all for today. As usual our plan is to release at the end of the second month, which is November. Looking at the calender, it should be on the 29th.

You can also support us by purchasing the game on Steam:
New to the game? You can also play the free demo version below
Files
seeds-of-chaos-0.2.47-pc.zip
343 MB
Sep 03, 2019
seeds-of-chaos-0.2.47-mac.zip
326 MB
Sep 03, 2019